A useful and desirable tool to help you speeds everything up!
Making sure cables have a clear path to run through while knowing exactly where it is!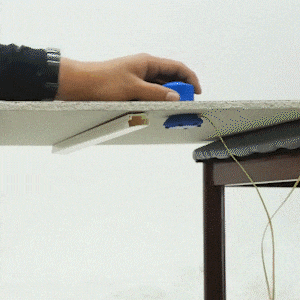 ✅The strength of the magnet makes sure Wiremag Puller can easily run wires under floorboards, steel-framed walls, under the carpet, etc.
✅Two shapes of magnets can pass through holes of different sizes.
✅A desirable tool that quickens everything up with cable running.
✅Not disruptive to the walls in finished properties,
allows you to do the job as neatly as possible.
✅The 
swivel leader eyelet 
lets you connect accessories like a pulling grip. It
securely connects to most wires and mesh wire pulling grips.
✅The non-marring leader navigates around obstructions up to 20 feet.
✅Wiremag Puller, a magnetic wire pulling system allows you to effortlessly pull the cable through walls, floors, and ceilings even ceiling voids by yourself. No more struggling with the arrangement of wire between walls and enclosed spaces.
Designed to make electricians' jobs easier when routing cables through floor voids. 
✅
Eliminate damage to walls
 and numerous trips in and out of attics while on the job.
✅
Strong magnet
 that clears a path and pulls your cables through.
✅Helps make installations 
in small spaces easier.
Wiremag Puller is a very desirable tool for a domestic installer:
✅When rewires in finished properties, but you can't be intrusive into the walls too much.
✅Need to get cables down the back of a cavity wall, or in an open space wall but you can't cut into the fabric of the building.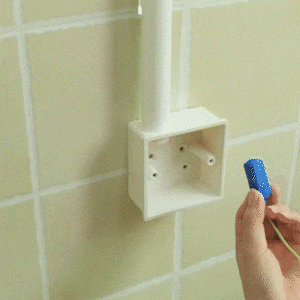 How to use it?
Wiremag Puller innovative leader-pull design navigates the cable through the enclosed spaces smoothly, through insulation and other obstructions, then allows you to pull the cable under the floor to your access point.
?Step 1. Uncoil the cord from the spool, place the bait magnet (with a cord attached) through the place you need;
?Step 2. Secure the cable (up to 10mm) to the eyelet attachment;
?Step 3. Connect it with scout magnet together. Using the thumb grip, pull the cord through the wall;
?Step 4. Pull the cable through the void with ease.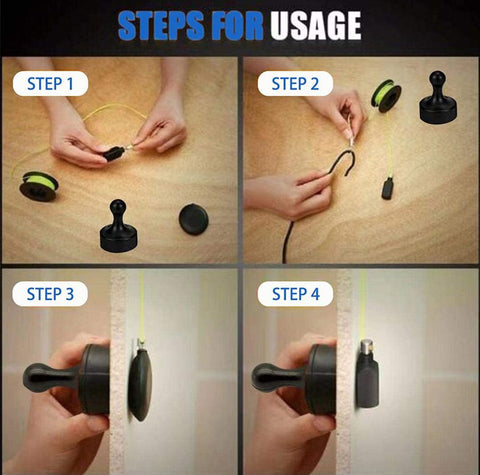 Specification
Product type
Magnetic wire pulling system
Material
Nylon
Cable Length
20ft. / 6m
Suitable Wall Thickness
≤25mm
Package Contents
Nylon rope, scout & bait magnet, eyelet leader
Because of the strength of the magnet, you must keep it separate from your electrical testing equipment or anything affected by magnetism.
Because of the strength of the magnet, we do not recommend it be used in the glass wall.