?SIZE CHART?

When you go out, look stylish and stylish with these Comfy Fit faux leather leggings!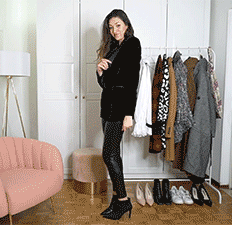 Made from double-folded interlock knit from high-quality velvet and fleece lining, which offers you the ultimate protection you want. They are ergonomically shaped and adapt perfectly to the body size.
It was developed with a high-waisted compression knit and also aims to combat unwanted dents and tighten loose skin and to slim thighs, buttocks and calves for a modeled silhouette.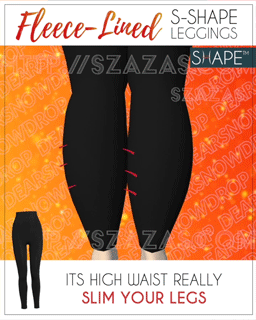 This leggings is equipped with super stretchy, breathable and moisture wicking fabrics and with delicate styles and colors to choose from, is perfect for everyday wear and even for outdoor adventures!
Product Information:
Figure shaping for perfect rounding:
High waisted compression knitting with the elastic band sits just right on your hips and shapes your stomach and buttocks without pressing them.
Elastic nterlock knit construction:
Stretching not only increases the density that absorbs the heat, but also offers you the ultra-flattering fit.

Breathable and moisture-wicking:
Converts excess body sweat to heat, dries moisture incredibly quickly and prevents bacterial growth and unpleasant odors

Super elasticity & comfort:
Lined with soft velvet for all-day comfort and unrestricted movement.

High quality & ultra thin:
Double-layered yet light leggings can be stored invisibly under any floor.

Fashionable & practical:
Perfect for everyday life and all outdoor activities, with which you can take a walk for coffee even in cold weather or running or even a snowy hike.
Machine washable & quick drying

SPECIFICATIONS:
Material: 60% wool, 30% velvet, 10% elastane, PU leather

Color: Black

Waist: 66cm-110cm

Hip circumference: 70cm-128cm.
SCOPE OF DELIVERY:
1 x S-shaped Thickened PU Leather Leggings