This gorgeous window hanging is beautiful decor for your home.
Owning a cat is good for your heart. They, in particular. lower your stress level and lower the amount of anxiety in your life. This is why most people love cats madly. Please yourself or your loved ones with this lovely unique cat suncatcher and keep in mind, he sees you!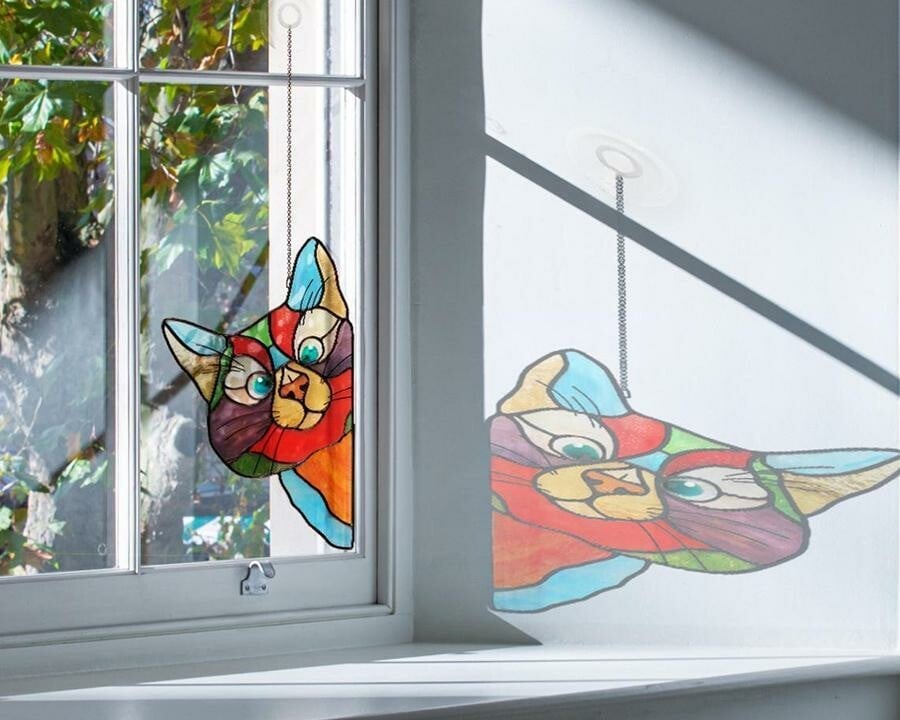 Perfect Decoration
This suncatcher can be a good decor for the living room, bedroom, or kitchen. Use it as a cozy decor for a home or a custom gift.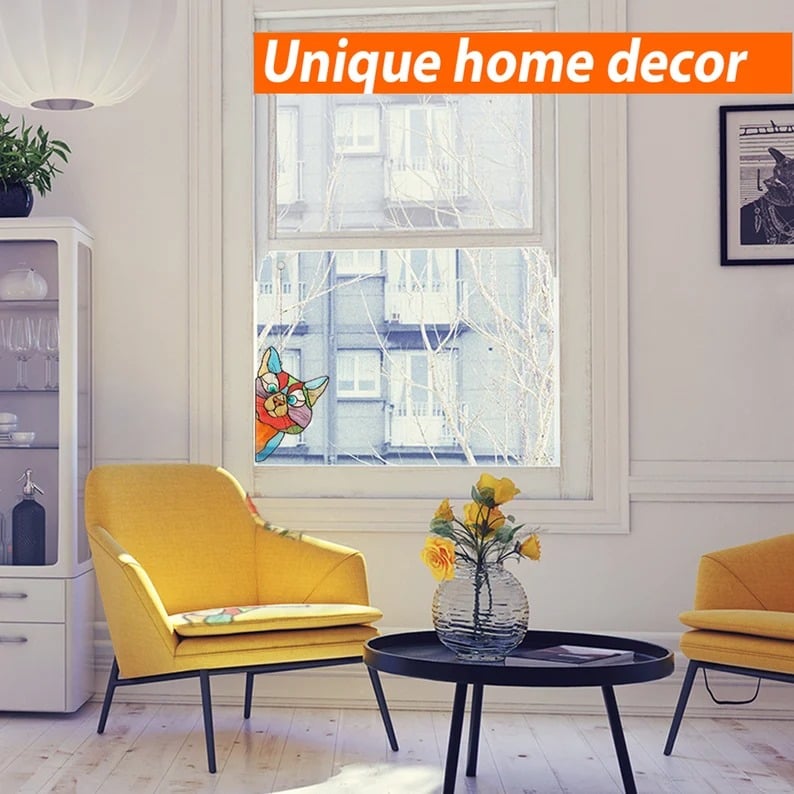 High-Quality Materials
It is made of high-quality Acrylic. Using advanced dyeing technology to make the painted cat look lifelike, it is a great decorative pendant.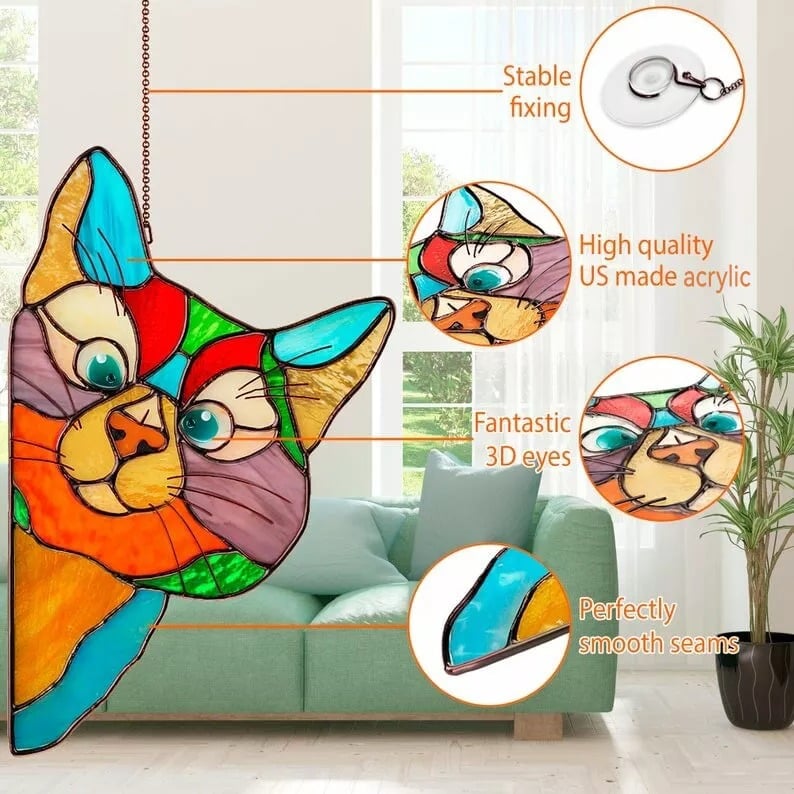 Easy-To-Hang
You don't have to drill a hole into the wall or window frame. the big suction cup hook can stick on the glass safely.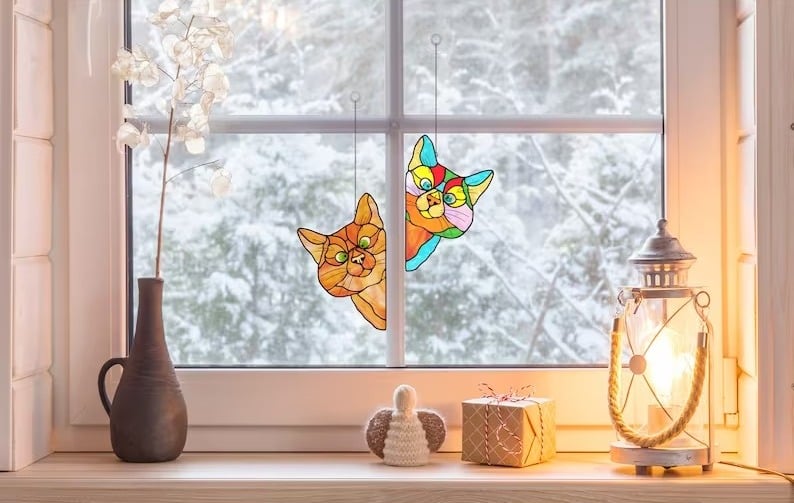 A Great Gift
The Cat is a great gift for your friends, family, and loved ones as well as yourself. Whatever the occasion is - an anniversary, birthday, or baby shower - Our painted cat masterpieces will be a nice addition to it. Simply imagine how the Cat sugar-coats the window!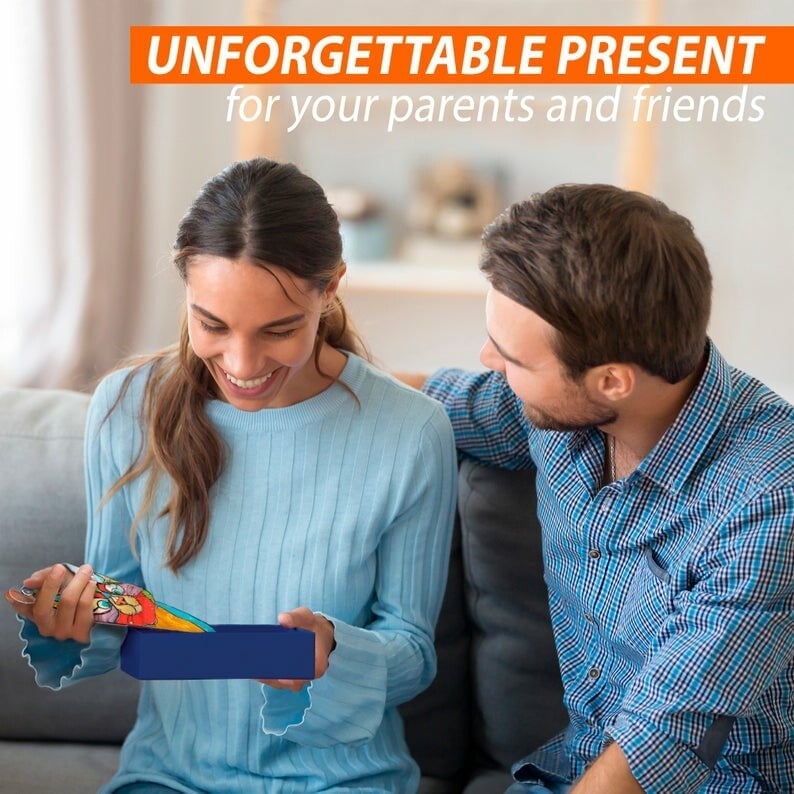 BOX CONTENTS
Premium quality elegant Peeking Cat
Suction cup hanger
Highlights
Handmade
Materials: Acrylic
Height: 8.27 inches
Width: 5.12 inches