Safe and Effective Way to Keep Flies Off Your Food!
Flies aren't only annoying—they're also extremely dangerous! They carry bacteria and diseases that can contaminate your food.
FlyAway Tabletop Fly Repellent keeps flies and pests away from your table so you can relax and enjoy outdoor meals.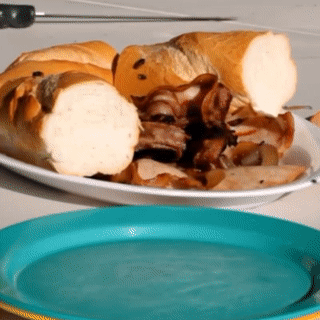 leasant and pest-free outdoor dining!
Keep Pests Away From Food!
FlyAway stops bees, wasps, ants and other flying insects from crawling all over your food. Even better, it completely free of chemicals so you don't have to spray poison in the same room you eat. 
Ingenious Dotted Blades Scare Off Flies
This innovative device features dotted blades which bend and refract light. This scares flies and alerts them to danger so they stay away for good! Don't waste another second swatting flies away!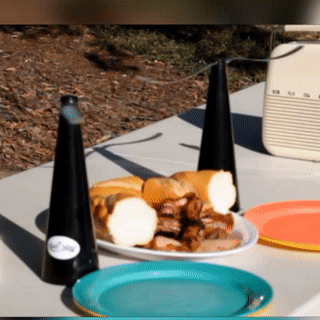 Say goodbye to swatting flies and smelly pesticides!
100% Chemical-Free and Odor-Free
Chemicals are unsafe to use around food and drinks; plus, they can be harmful to children and pets. FlyAway is chemical free so It won't disrupt your meal with strong odors or put your family's health at risk.
Gentle, Quick-Stop Blades
This repellent comes with soft and flexible blades that detect your hand approaching and stop spinning! This means when you're ready to load up your plate - the fan wont get in the way.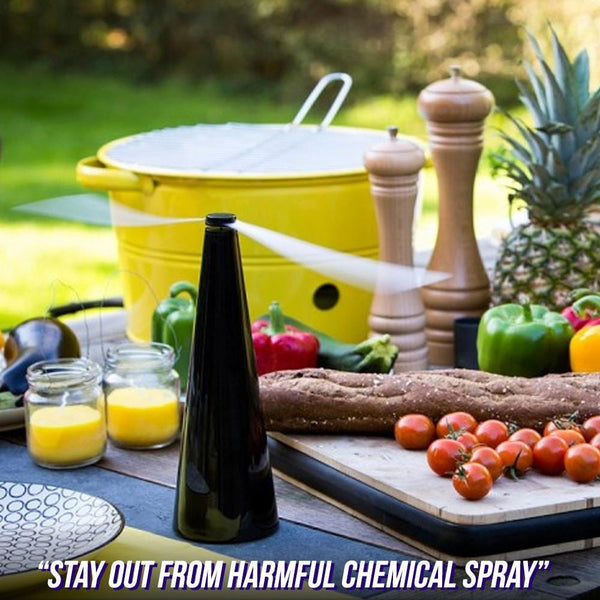 Get quality time with loved ones while keeping them safe and protected!
Enjoy Picnics, Cookouts, and Outdoor Meals Without Pesky Flies!
Host BBQ cookout parties, enjoy relaxing drinks with friends, go camping, sit by the poolside, or have a simple weekend meal with your family. All free from pests!
"Flies are a huge problem where we live, but this gadget really does work to keep them from landing on food. Got one for every two plates on my backyard table. Friends are constantly asking us where we got it coz it always works great!"
Why choose FlyAway Tabletop Fly Repellent?
Effective pest repellent that sits right on top of your table
Innovative technology that keeps flies away for good
Dotted blades refract light and scare pests
No chemicals, no smells
Safe for pets and children
No need to swat flies away with your hand
Stops immediately when touched
Perfect for outdoor dining, travel, and camping 
Specifications:
This product contains USB cable, no battery.
Power supply: 2x AA battery (1.5V) or USB charging
Power: 0.5W
Product size: 24x8.2x8.2cm
Weight: 270 G
Material: ABS
Size: 1.4 x 1.4 x 3.9 inches.
PACKAGE INCLUDES
1 x FlyAway Tabletop Fly Repellent