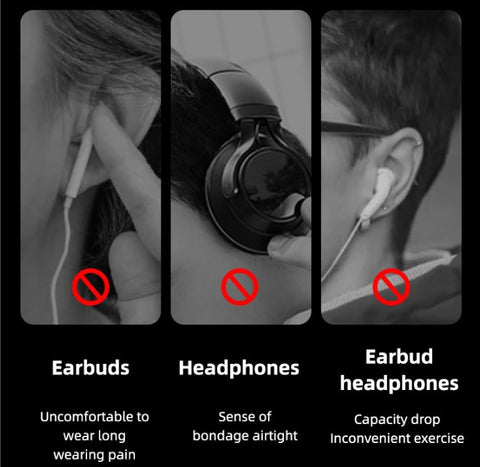 Enjoy hours of music, calls, movies and videos throughout the day with our bone conduction headphone
Open-Ear Comfort
Premium Sound Quality with Enhanced Bass

Bone Conduction Technology

10 Hours of Music & Calls + Quick Charge

IP55 Water-Resistant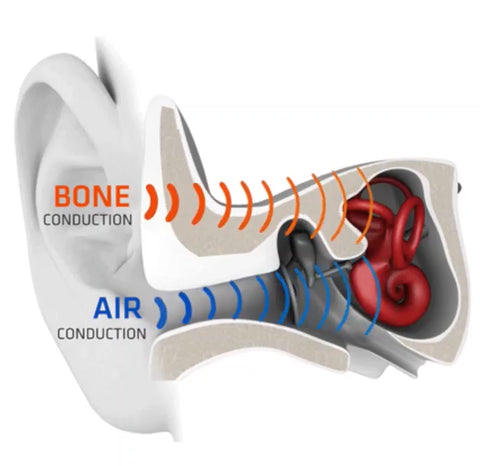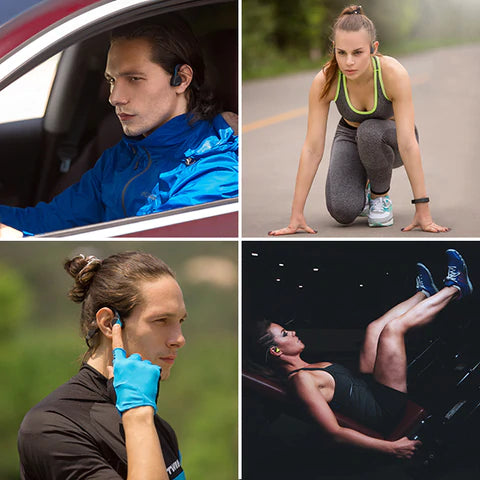 PROPERTIES
✅Bone Conduction Technology: Now enjoy hours of music without damaging your earbuds. It features bone conduction technology that creates vibrations to transmit sound through the bones of your face (jaw and cheekbones) directly to the inner ear. The wrap-around design makes it extremely light, flexible and offers a customized and secure fit.
✅Working with glasses: Easy to wear if you wear glasses. Getting high-quality wireless headphones with great sound and a built-in microphone is a dream for every glasses wearer.
✅Unmatched Comfort and Stability: The ergonomic design provides ultimate comfort and ensures it stays in place no matter what. Whether you're doing an intense workout, hiking, running, climbing, skating, driving or more, and USB powered, making it perfect for any situation.
✅Crystal Clear Calls: Never let interference get in your way again. With the advanced noise-canceling microphone, it optimizes your call and reduces the background noise.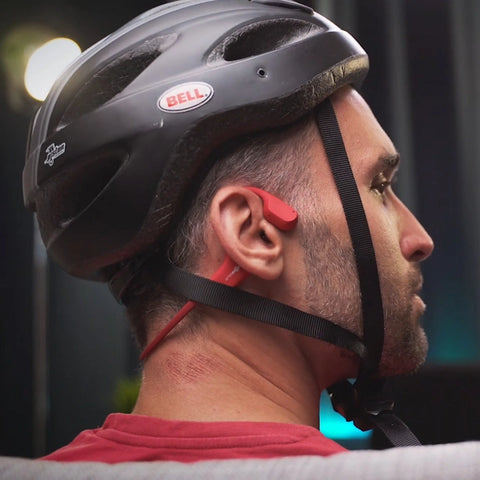 ✅Sweatproof Design: Now spice up your workout with crisp and powerful sound that your traditional headphones can't match. Sweat-resistant, these bone conduction headphones stay securely in place throughout your workout and workout session.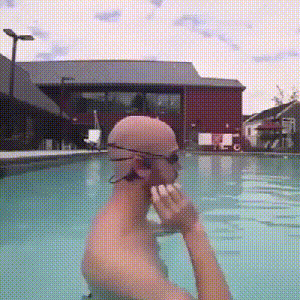 ✅Easy to Control: With one button control, you can easily adjust the volume, change tracks, and easily switch between calls and music.
✅Hearing Aid Support: The hearing aid headphones are suitable for the elderly or hearing impaired to watch TV, call and communicate, but poorly effective for the aging ear nerve; Please make sure you can hear the sound of your teeth and teeth clashing.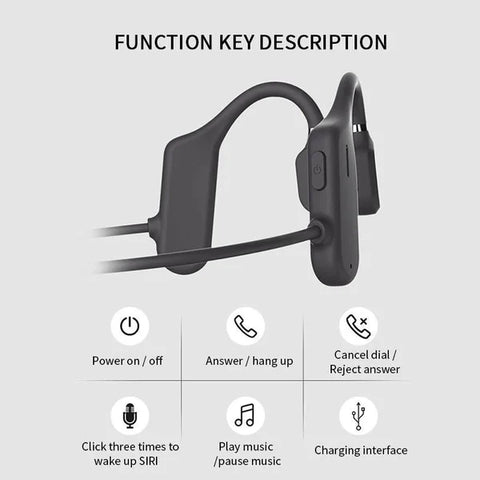 SPECIFICATIONS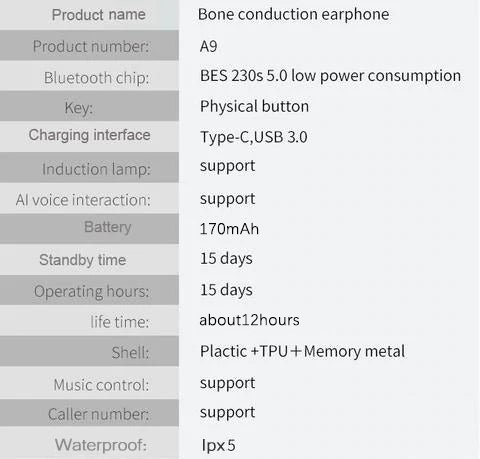 Package Includes
1 x Bone Conduction Headphones Set