Hey girl !!!
DIY Aurora Amber Nail Polish Gel is the most fancy, fashionable and shiny nails with a unique crystal amber texture.
Compared with ordinary nail polish, our nail polish has a finer, more silky and shiny texture. Only simple steps can create a unique, queen-like nail art.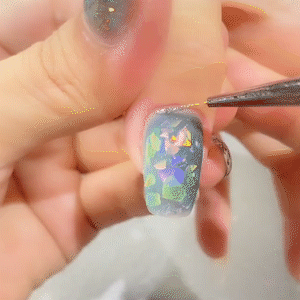 MAIN FEATURES
Silky Crystal Texture & Amber Color Tone
The most fancy, trendy & bright nails with silky crystal texture & amber color tone! Shine your nails like precious gemstones in a low-key but elegant way!
Glittering & Translucent
The very translucent gum and the refracted light of cellophane with blending, it look like amber. Simple steps can create a unique, queen-like nail art!!
Different Coating Methods, Different Styles
Amber nail polish is very suitable for autumn and winter, which is quite nice for making Christmas nails. Whether it is full coat, gradient or matching small accessories, it looks very beautiful!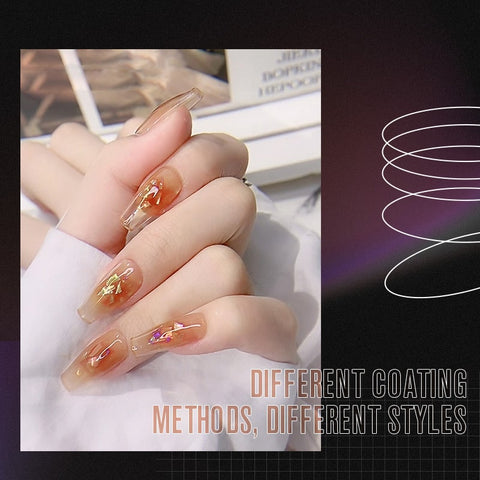 Healthy & Long-lasting
Healthy raw materials, free of harmful substances to the human body, safer and less odor. This is the best, shiniest, and longest-lasting nail polish of 2021, which holds its shine & color for 2-3 weeks with proper application.
Suitable for Different Outfits
There is available in 9 different gorgeous colors to complement your daywear, workwear, evening wear, date night, little black dress, jeans and t-shirt, sundress, bikini, shorts & tank top, club outfit, suit & tie, or any look!
Suitable Crowds
All the people who love beauty and nail art, especially suitable for beginners and elegant women. Whatever home use or professional nail salon, it makes your nails more beautiful and charming.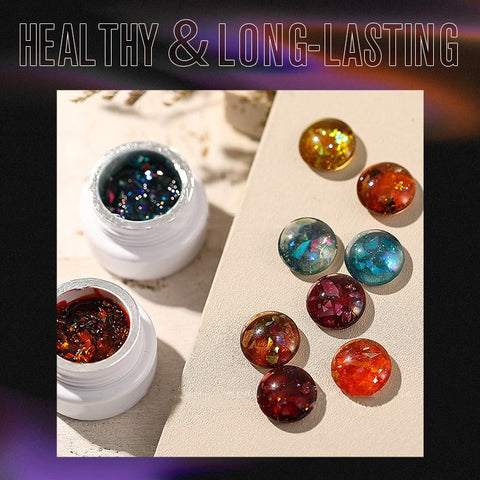 A Wonderful Gift
The ideal gift for best friend, Bridal, Mother, Sister, Aunt, Daughter, yourself, or even a spur of the moment gift to remind someone you love them!
Easy to Remove
Simply apply nail polish remover on your nails and wait for about three minutes and then gently scrape with a spatula to remove the polish. There is no residue and will not damage the nails.
SPECIFICATIONS
Material: Resin Glue
Weight: 8(g/ml)
Style: Deciduous Yellow, Flaming Red, Sunset Orange, Water Blue, Dark Red, Raspberry Red, Lake Blue, Pumpkin Brown, Sunset Red
Package includes: 1×DIY Aurora Amber Nail Polish Gel
NOTE
Due to manual measurements, please allow slight measurement deviations.
Due to the difference in light and monitor during shooting, a certain chromatic aberration will be caused.