Drilling kits used by professional woodworkers to easily drill perfectly fitted holes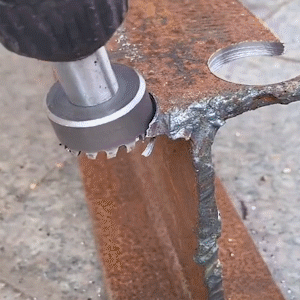 【Innovative three-blade design】Designed as Three-blade for layered cutting, the Hole Saw Kit for Metal can make the cutting resistance smaller and chip evacuation smoother. It can extend the service life.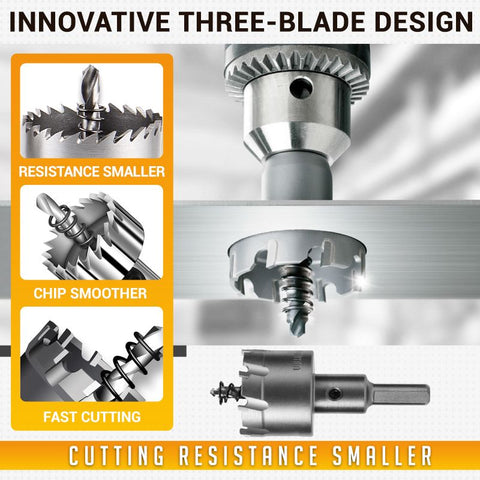 【Fast Cutting】The teeth of the metal hole saw kit are designed as front and rear low top tooth profile and Three-blade, which make it more efficient than flat tooth drilling. It's widely used in household DIY, auto parts, woodworking, professional machine repairing, etc.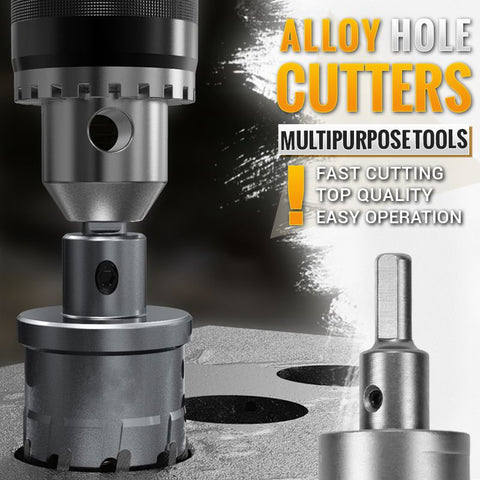 【Top Quality】Made of YG8 tungsten carbide steel, the Titanium-plated cemented carbide Tooth are sharp, anti-rust, and durable. Ideal for hand-held electric drill, stand motor-driven drilling machine, and mobile ribbon type magnetism drilling machine.
Wood can be drilled about 20mm depth and 5mm for the stainless steel.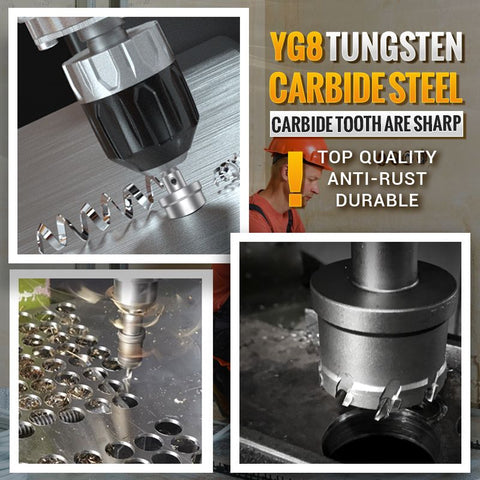 【Easy operation】The center first penetrates the material and takes this as the center to accurately open the hole. The spring design of the center drill controls the amount of feed and avoids sudden feed and damage to the drilling bit.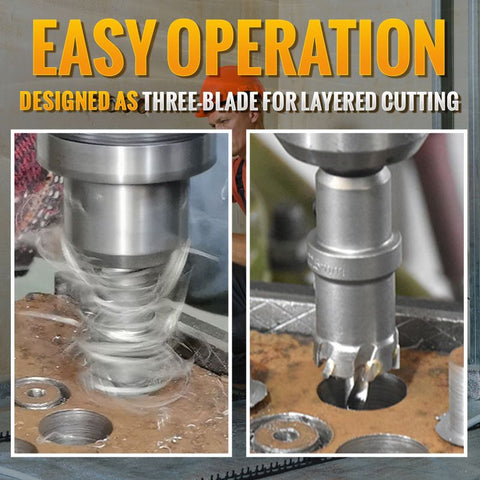 【Multipurpose Tools】The carbide hole saw sets are widely used in stainless steel plate, hard metal, iron, mild steel, alloy steel, aluminum, FRP, and plastic to drilling holes. Perfect for Installing Locks, Knobs in Doors and Cabinets or Drilling Larger Diameter Holes Through Desks Etc.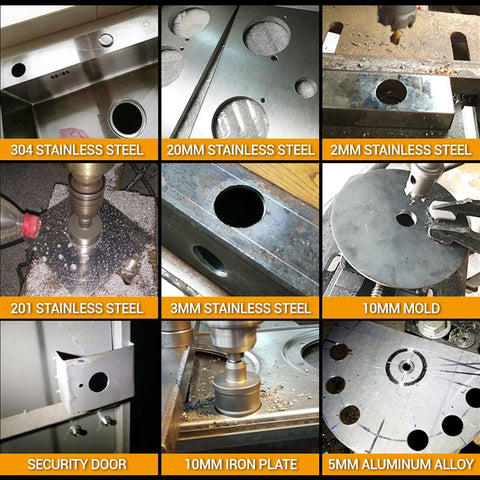 (TIP: Not recommended for tile, glass, concrete, stone.)

Material Type: High-Speed Steel
Material: alloy 
Color:silver 
Length:65-70mm 
Chuck size:10mm
Outside diameter Size: 16mm, 18mm, 20mm, 22mm, 25mm, 30mm, 35mm, 40mm,45mm, 50mm, 53mm, 53mm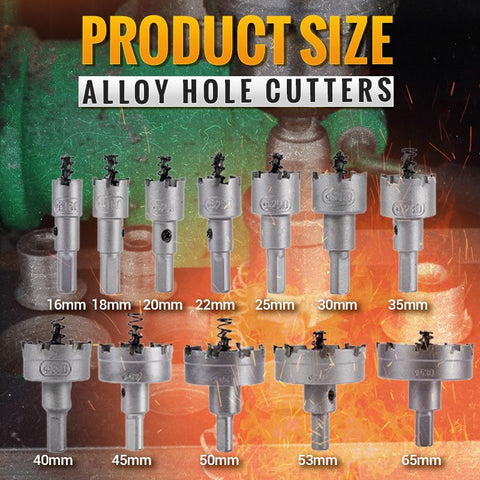 Features:
Each edge is a part of the characteristics of the cutting work, making the hole is not easy to produce the phenomenon of collapse
The stainless steel plate, steel, casting, Aluminum Alloy, iron, and other kinds of metal plate drilling
Chip removal, with excellent performance, sharp edge, wear-resistant
Note: This product is not easy to cut a relatively thin metal material, can be cut within the 2-5mm stainless steel plate and the metal plate≤15mm
Package includes: 1 x Drill Bit Hole