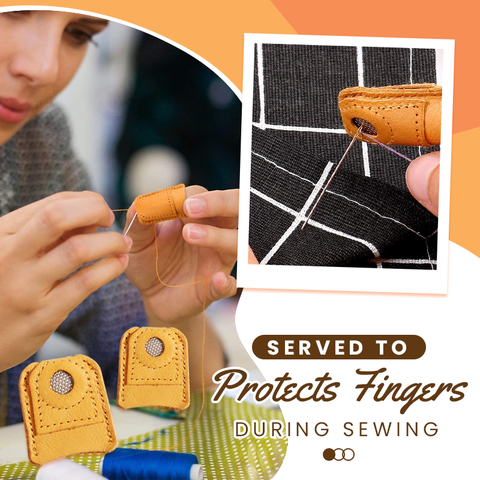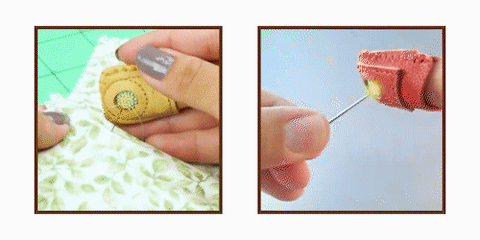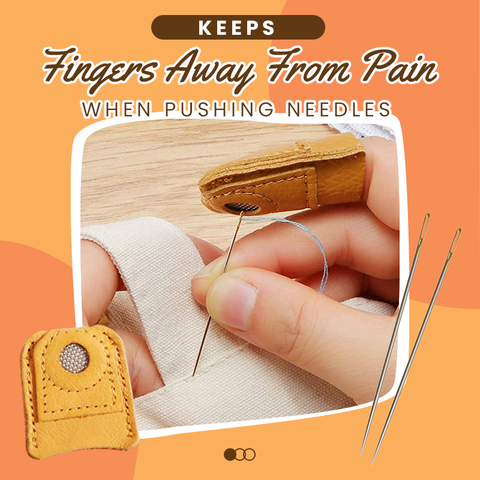 MAIN FUNCTION
These sewing thimble finger cots help to keep your finger away from pain and give you good protection when sewing. Never get hurt after pushing the thin and sharp tip of the needle to make creations.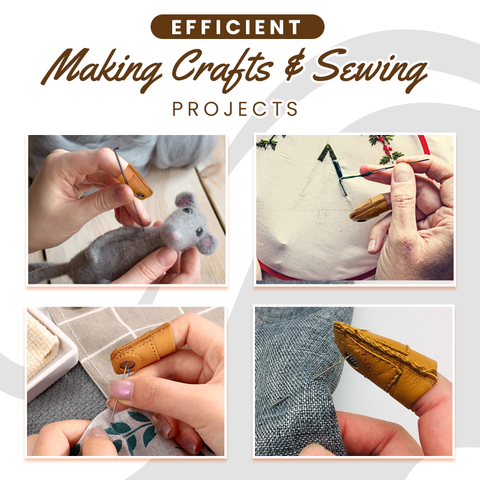 WIDE APPLICATION
This useful sewing tool is perfect for efficiently making crafts and sewing projects, such as needle felting, sewing, embroidery, hand quilt, and more, giving you more comfort when working.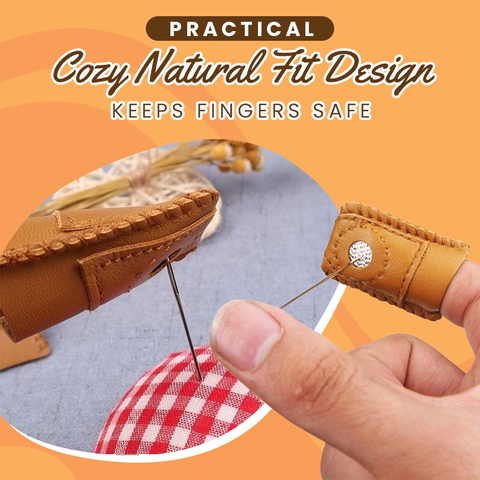 PRACTICAL DESIGN
The sewing thimble finger cot creates a smooth curve from the edge of the fingertip to the middle of the finger for a cozy natural fit. The needle will hit the metal disc of the thimble, provide you good protection and keep your fingers safe.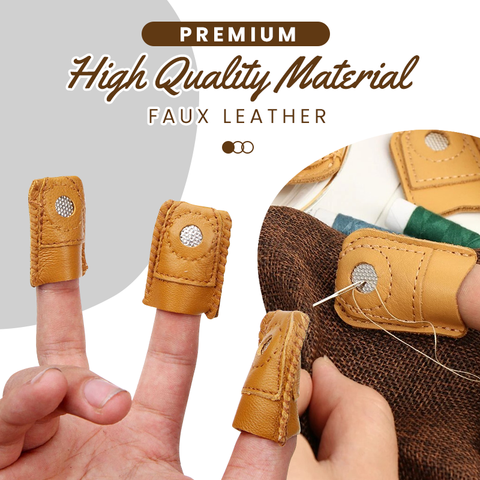 HIGH-QUALITY MATERIAL

These thimble finger protectors are made of faux leather with dimpled metal coin disc, anti-wear coated cover with durable inner, reliable for long time use, sweat-absorbent, and breathable during the sewing.

Material: Faux Leather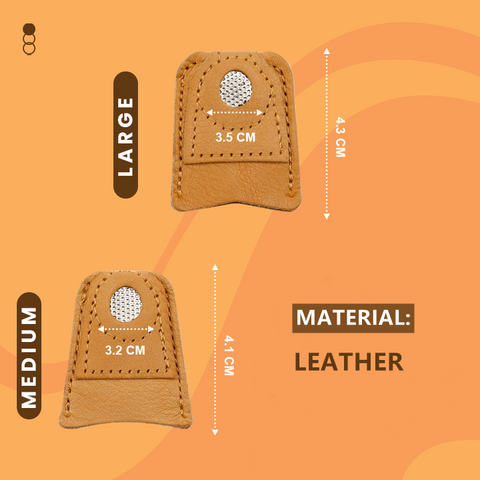 1 x Leather Sewing Thimble Finger Cot