Make your words glittering, flashing and colorful~
Bring highlights to your writing, painting, nail painting, and even clay coloring!!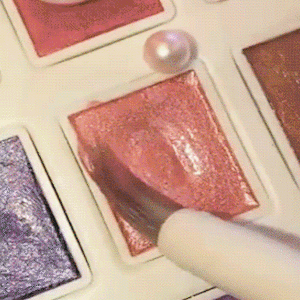 MAIN FEATURES
Bright Colors and High Transparency
Made of ultra-fine pure pigments, these coatings have good transparency, high light resistance and saturation, which are easy to dissolve and mix.
Flash Effect
It is pre-mixed with rainbow-colored media to provide a special glitter effect, which can bring highlights to your paintings or makeup.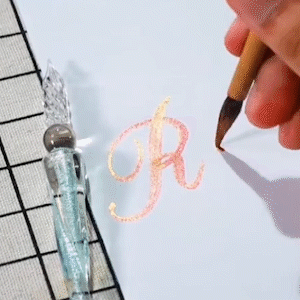 Light and Portable
Solid paint is not like oil-based paint, it is not bulky and there is no risk of spilling, which is small and portable, so you can use this watercolor paint set to paint in any place: country, beach, train, garden, indoor, park, city, and etc.
A Thoughtful Storage Box Provided
A storage box is provided, and 12 colors are separately packed with tight closure. It will not be confused, and there is no need to worry about leakage.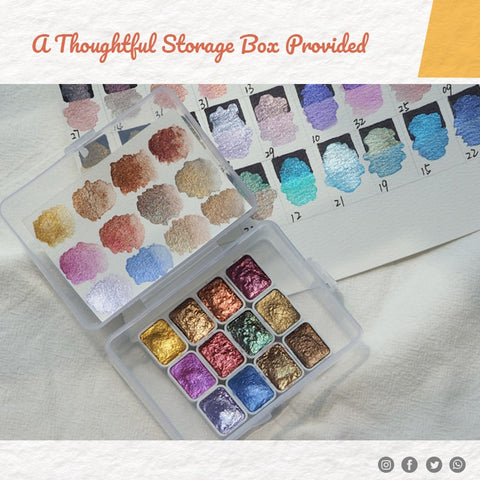 12 Unique Flash Colors
12 vibrant glitter and bright colors are supplied, which provide you with more choices, making your inspiration easier and happier.
Use for a Long Time
Solid pigments are not like oil-based pigments and won't dry quickly. They can be used for a long time and are easy to carry. Add a little water to use.
Multiple Uses
Suitable for watercolor painting, postcard making, pen calligraphy, writing, painting, blooming, nail painting, clay coloring, etc.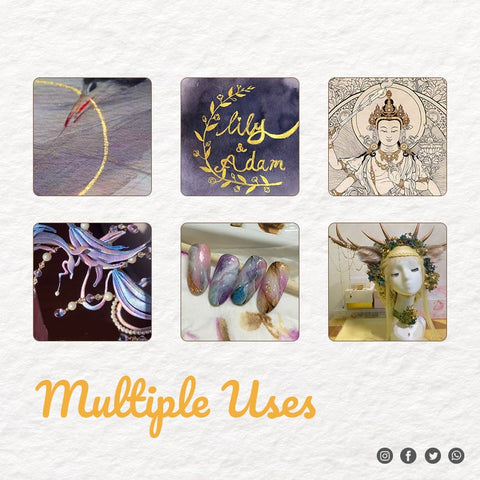 A Water Pen 
You can dip the paint with a water pen and draw out the outline or smudge a large area on watercolor paper or canvas. The excellent pen is featured by its wear-resistant pen tip, moderate elasticity, and large capacity.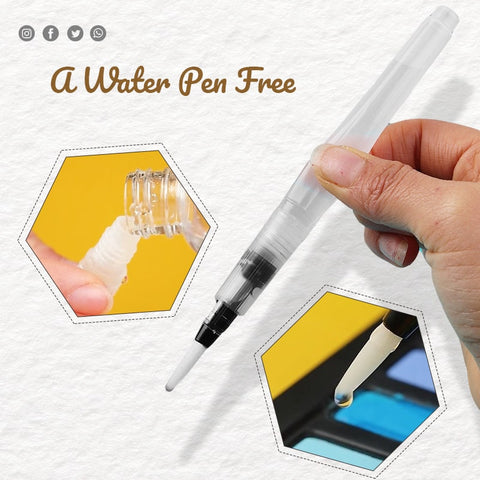 Use Method
Put some water on the paint
Stir and reconcile
Start to paint
SPECIFICATIONS
Size: 1.5*1.8cm/0.6*0.7in
Color: 12 Colors in One Set
Style: Only Flash Bright Color Paint, Flash Bright Color Paint + Water Pen
Package Includes: 1* Flash Bright Color Paint
NOTE
Due to manual measurements, please allow slight measurement deviations.
Due to the difference in light and monitor during shooting, a certain chromatic aberration will be caused.