Looking for learning toys your kids will truly enjoy?
Kids learn while they play this toy!?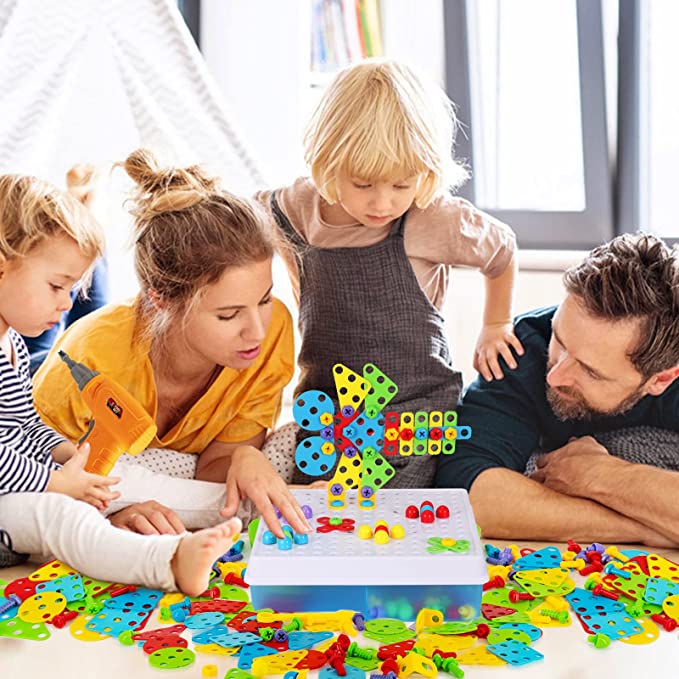 Inspire Your Childs Creativity
Deter your children from screen time and encourage your children to discover their inner builder. A great investment for every child future. 
Perfect for children aged 3+ years of age the Construction Drill Set boosts the development of several major factors that will set your child in good stead for their future left side brain thinking.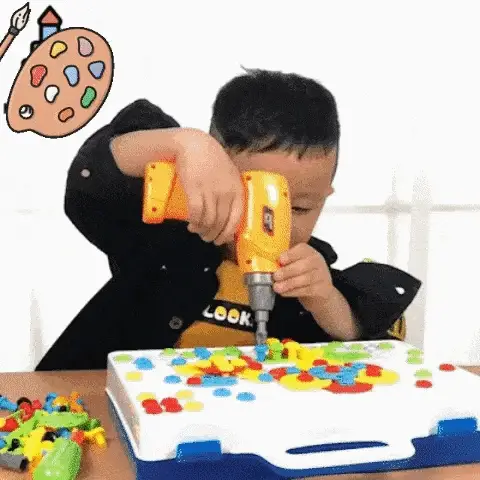 Let your child become a master in solving complex problems
Children become immersed in letting their creativity run wild whilst creating their designs and naturally allowing their problem-solving skills to come to life. ?
Teach them about different colors, shapes and how to build a 2D or 3D world from wherever they bring their construction set. Help your children become imaginative and creative.

Get your child away from screens and entertain them for hours on end
Promoting the development of their hand-eye coordination and allowing them to develop their fine motor skills, promote logical thinking and aid in problem-solving to their best ability.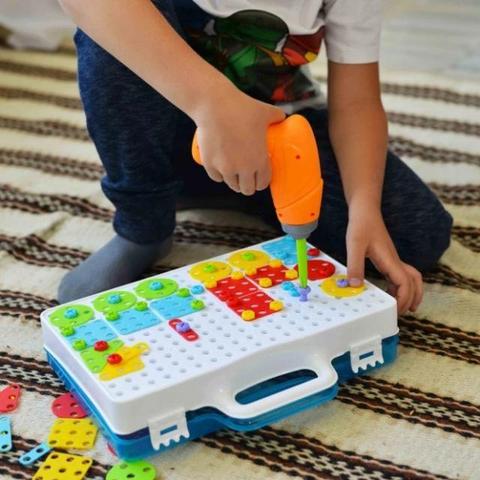 Improves their hand-eye coordination and fine motor skills
Playing with the Construction Drill Set will give your child the chance to use their imagination to create any design they like, and by creating a mental image of what they would like to construct, grow their mental rotation and spatial visualization.❤

Benefits of Development
Thousands of parents are buying their children development toys to encourage their children to learn through play. This toy makes playing challenging yet engaging. 
Keep your children busy for hours on end and watch and they independently discover, build and learn. With the real electric drills, kids can screw and unscrew the nuts/bolts in the set. To achieve development with basic engineer, construction play and early mathematic instruction.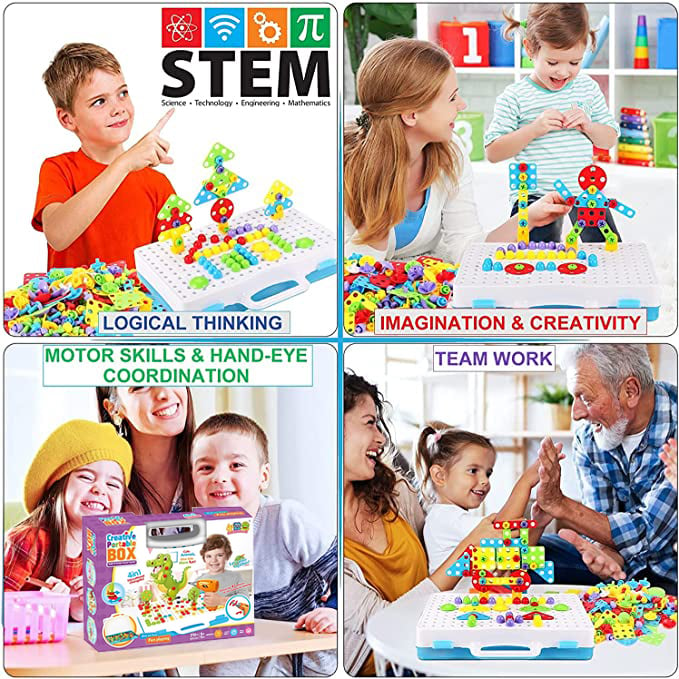 Material: Plastic

AND 4 GREAT FACTS ABOUT US 

  9000+ Happy Customers

  Secured Shipping (Worldwide)

  Perfect Gift Ideas

 Guaranteed Safe Checkout