WHY CHOOSE OUR Wireless Bluetooth Selfie Stick?
✅【28" Tall Selfie Stick tripod combo】
✅【Fast & Stable Bluetooth Remote Control】
✅【Lightweight & Duty Aluminum Extendable】
✅【Hand Held Selfie Stick Stabilizer & Detachable Fill-in Light】
【28" Tall Selfie Stick tripod combo】 
This Selfie Stick Tripod has you covered with our all-in-one professional combo to take your filming to next level. Perfect for selfies, group photos, adventure travel, vlogging, YouTube videos, podcasts, Facebook Live, FaceTime, Instagram, live streaming.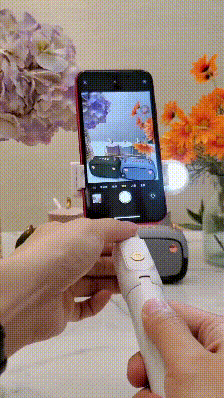 【Fast & Stable Bluetooth Remote Control】
Compact selfie stick with detachable wireless remote, up to 33ft/10m Bluetooth remote shutter, capture good moments with friends and records family daily life; have quick stable Bluetooth connection, Compatible with iPhone, Android phone, camera, GoPro, etc.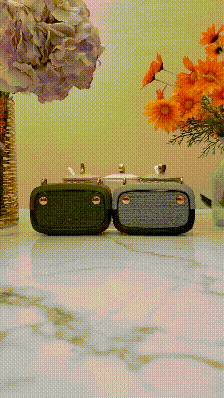 【Lightweight & Duty Aluminum Extendable】
The Selfie Stick Tripod is small and lightweight, easy to use, and portable for you to carry around. The upgraded aluminum alloy selfie stick can extend the length between 12.7-65.7 inches for more intimate shots and wider angles, allowing you to catch more scenery in every picture, easy to carry by putting in your pocket or bag.
【Hand Held Selfie Stick Stabilizer & Detachable Fill-in Light】
The Selfie Stick Stabilizer can easily shoot stable videos with stable balance, which can reduce the shaking of your body friends or family members during the shooting process. Besides, the selfie tripod also has a fill-in light function. You can beautify your skin color and make yourself more beautiful.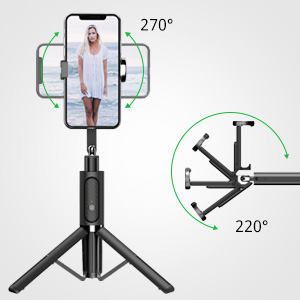 Specifications :
Material: Stainless steel, silicone, plastics

Package size: 195 x 44 x 46mm

Maximum Extendable Length: 70cm

Bluetooth maximum distance: 10m

Weight: 159g
Products include:
1* 2022 New 6  in 1 Wireless Bluetooth selfie stick